B. 1992 in Gdańsk. Holder of a Bachelor's diploma from the Painting Space Studio of Professor Paweł Susid, Faculty of Media Art at the Academy of Fine Arts in Warsaw. Visual artist, cofounder (alongside Karolina Mełnicka) of the Nomadic State project, developed since 2015. Between 2013 and 2016 Szumski was affiliated with the Warsaw-based gallery V9 and the Vlepvnet foundation. The artist has created numerous projects in Poland and worldwide (India, Japan, Mexico, Ukraine). His major group shows include "DE-MO-CRA-CY" at the Labirynt Gallery, Lublin, "Assembled/Disassembled" at the Zachęta Project Room, Warsaw, and "Tajsa" at the BWA Gallery, Tarnów.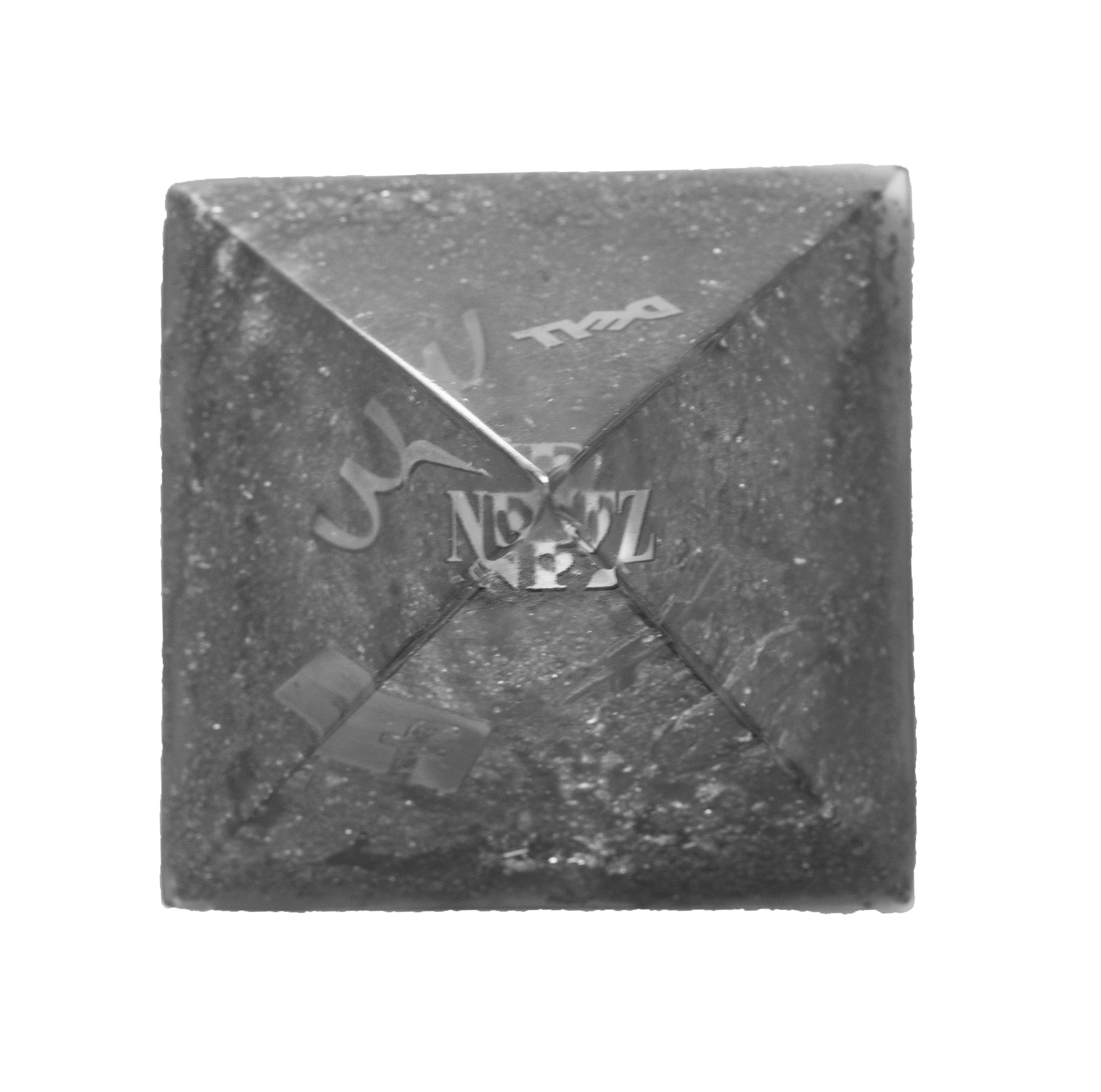 Stach Szumski, Corporgonite, 2015, object: aluminium, pyrite, crystals, organic resin
Orgonite serves to transform negative energy from the environment (electrosmog, geopathic radiation, underground water courses, mental energies) into beneficial vital energy. According to the founder of the theory of orgone, Wilhelm Reich (an Austrian psychologist and psychiatrist), it is energy present in all living organisms throughout the entire universe.
Corporgonite is the first offensive orgonite that serves to paralyse negative energy generated by the rampant growth of corporate culture. It was created in collaboration with Andrzej Jarmułowicz, orgonite manufacturer from Zabrze, at his studio located in an abandoned office building.
Zapisz
Zapisz